On Song Writing
I started writing music as a reaction to my inability to learn to play cover songs when I first took up playing the guitar. It was also my way protecting my friends from having to hear Home, Home on the Range for the hundredth time. As with everything I do creatively, I dedicated myself to learning the craft of songwriting. Ten years into the process, and having kept most of my music to myself, I was encouraged by fellow songwriters "to put my music out there" and see where it might land. Fortunately, I had some talented musicians who wanted to record my material. For that I'm eternally grateful…they are "my voice" for sharing my joy, my pain and love for life. So after twenty years or so, and with over 30 songs recorded by a variety of artist, I feel like I finally understand what it takes to write a song that connects to the listener. That being said, I hope I'll never lose the passion for writing music. To quote one of the best songwriters of my generation, Don Henley of The Eagles, "Music is a part of our soul that is undeniably connected who we are as human beings." No truer words have been said. I've chosen few of the songs I've written from selected CD's and hopefully you'll take the time to listen to a few. Enjoy!!!!
Sky Cafe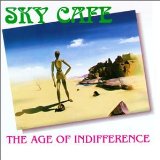 "On this debut recording, Sky Cafe shares with their listeners their message of hope and concern around important issues of our time and invites us to contemplate our daily lives from a compassionate perspective. Conveyed in simple yet eloquent rock and folk settings, along with Michael Hager's skillful and heartfelt songwriting, the resulting musical compilations are a thoughtful and introspective effort that is sure to please." San Francisco Chronicle
Songs by Michael Hager: Lonely Voyager,  Valley of the Moon, The Age of Indifference & The Cantos
---
Just a Man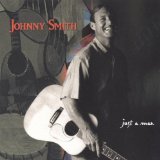 Just a Man presents a wide range of style and excellent songwriting.  A superb collection of lovelorn blues and well-crafted folk rock. San Francisco Chronicle states "Just a Man is full of lovelorn blues and well crafted ballads. The arrangements are slick and upbeat, a real credit to this finely produced CD." The range of musical diversity that Just a Man displays is evident all the emotions about love lost or low down blues.   "
Songs by Michael Hager: Just a Man, Crooked Minds, She's Home, Sweet Elena & What's the News

---
This Life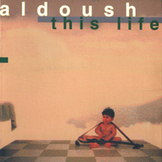 East meets West on the new release from 1993 Wammies Award winning artist Aldoush Alpanian. A new lineup and a different perspective on this CD where progressive world fusion crosses rock boundaries and is influenced by Middle Eastern textures. This work is enhanced by Aldoush's expressive vocal work, lyrics of depth such as his collaboration with Michael Hager on Simple Man exemplifies Aldoush's their commitment to sending out their message of peace.
Songs by Michael Hager on CD: Simple Man & The Call
---
Alias Smith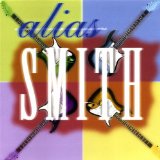 "One of the most soul touching CDs we've heard in a long time."  Oakland Tribune
"The songwriting on this CD like all debut albums is critical…and Michael Hager's lyrics bring a depth and heart to Alias Smith's soulful vocals." Alex Amadi, President XDOT Records      
Songs by Michael Hager on CD: Natural Thing, Chasing the Blues & Woman in Your Life
---
Gentleman X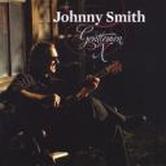 Don't miss the bonus track Wrong Side of Life that's not listed on the CD cover (in which Smith addresses everything from politics to mutual respect), the most intense number is a rousing R&B testimonial "Woman in Your Life." It includes some funky blues licks by guitarist Bell and should prove a rousing set closer for Smith for years to come." Pierce Carson, Napa Register
Songs by Michael Hager on CD: Starting All Over, Wrong Side of Life, First Rate Love & Somewhere Gone

---
Other Songs by Michael Hager